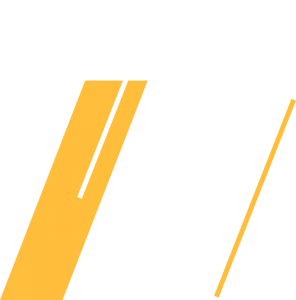 In addition to our three "core" projects, Adyton has assembled a pipeline of highly prospective copper/gold tenements within Papua New Guinea's prolific Pacific Rim of Fire.
VEIN HOSTED AU WITH COPPER PORPHYRY POTENTIAL ALONG STRIKE FROM WILD DOG MINE
THREE MAIN PROSPECTS
Maragorik Gold Prospect:
Three high sulphidation Au / Cu prospects trenching grades of up to 21m @ 2.1g/t Au

Limited drilling in the early 1990's (12 holes)
Gunsnap Gold Prospect:
4km zone of hydrothermal alteration along strike of theWild Dog gold deposit
Never been drilled
Warangoi Porphyry Copper-Gold Prospects:
Float and chip samples of up to 10.8% Cu & 11.2g/t Au within a 6km2 diorite intrusion
Drill targets were identified in the 1980's but have yet to be drilled
LOCATED ALONG PAPUAN FOLD BELT
NO SYSTEMATIC MODERN EXPLORATION CARRIED OUT
POTENTIAL FOR DEEPER PORPHYRY COPPER AND GOLD
Rock chips with up to 27.5% Cu and 3.92 g/t Au and historical results of 239 g/t Au and 40% Cu
An aeromagnetic and radiometric survey completed in 2018 designed to identify new prospects and drill targets and map out the major structures
Regional infill stream sediment sampling program on the island completed, follow up required
TUNAWANDA PROSPECT
TWO DISTINCT AREAS OF HYDROTHERMAL ALTERATION:
North Deeper Porphyry Cu Target (>300m)
South shallower epithermal Au target (to 300m)
Alkaline mineral system with excellent geochemistry, similar to Cadia and North Parkes
2018 drilling program, 5 holes intersected alteration typical of the propylitic (outer) zone of a porphyry copper system (northern zone)
Three holes intersected indications of a high level Au epithermal system (southern zone)
STRUCTURAL SHEAR ZONE WITH POTENTIAL FOR HIGH GRADE BONANZA STYLE EPITHERMAL AU
GOLD MINERALISATION AND ASSOCIATED WIDESPREAD EPITHERMAL ALTERATION IS FOCUSED ALONG THE OREDI FAULT ZONE
ONLY THREE SHALLOW DRILL HOLES DRILLED
THREE MAIN PROSPECTS
Gomwabila:
Structural controlled Au veins"; 1.4g/t rock chip; 0.5g/t pan cons.
Oredi:
ORD001 testing structurally controlled Au 70m @ 0.50g/t Au; incl selected intervals >1g/t and a high of 3.32m g/t Au over 1.3m.
Mambomabona:
15-20m wide shear zone, silicified with rock chip sampling up to 200g/t Au;
Channel and floats 0.2g/t Au.
COPPER AND GOLD PORPHYRY AND SKARN TARGET
New Ireland is prospective for porphyry Cu/Au Deposits
Conceptual Target little previous fieldwork has been carried out over the area
A limited Geochem sampling program was carried out Q4 2019 to identify the area of interest
COLLAPSED CALDERA GEOLOGIC SETTING TYPICAL OF MAJOR GOLD/COPPER DEPOSITS IN PNG
A highly altered porphyry intrusive is confirmed to exist in the centre of the island
Late Miocene to Pliocene aged intrusive porphyries are typically associated with major porphyry Cu / Au deposits in PNG
Gold anomalism was detected within the collapsed caldera from a highly anomalous stream sediment sample of 1,070ppb Au
Adyton Resources Corporation
Level 14, 167 Eagle Street
Brisbane QLD 4000
Australia
PO Box 5807
Brisbane QLD 4000
info@adytonresources.com.au
TSXV: ADY    |    FRA: 701.F
Subscribe to email alerts.
---